Attendees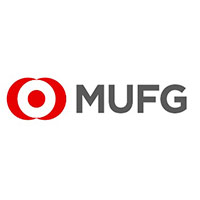 Nasser Fattah
Managing Director, Information Security & Disaster Recovery
Bank of Tokyo
Robert Peterkins
Vice President, Enterprise Data Management
J.P. Morgan Chase
For more information, contact marketing@cdmmedia.com or call +1 312.374.0805.
Here's what our past attendees had to say:
Overall the presentations were interesting and informative. The Think Tank / Rountable sessions were the most valuable part of it.
Vice President IT - Systems & Service, Johnson Controls
The event has provided platform for networking and introduction to partners, which has made possible to engage in discussion for new requirements as well as share experiences.
Director of Governance and IT Compliance
I loved the small audience for more opportunity for interaction. Also, the coordination of the event including and up to the follow up was well executed.
Senior IT Manager, Cisco Systems
Very well organized event as a participant. As usual the agenda was very informative with several interesting topics that were discussed. I have long believed that CDM Media runs one of the most effective events among the many groups who offer these sorts of events. Participation in this sort of event is a foundational investment.
CIO, Clark Public Utilities
The most valuable takeaway? That the more CIOs I meet, the more I realize we are all dealing with similar issues and challenges.
Director Information Technology/Information Management, National Energy Board
Warning!
Future Watchers is not afilliated with CDM Media. The link on their website to ours does not indicate any relationship, and appears to be intended to deceive.