Attendees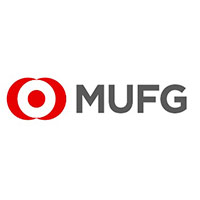 Nasser Fattah
Managing Director, Information Security & Disaster Recovery
Bank of Tokyo
Robert Peterkins
Vice President, Enterprise Data Management
J.P. Morgan Chase
For more information, contact marketing@cdmmedia.com or call +1 312.374.0805.
Here's what our past attendees had to say:
I really enjoyed listening to the different speakers and learned a lot from those presentations! I was happy to network with the industry players and learn how they are solving common industry problems.
Head of IT: Enterprise Services, Barclays Africa
Great event and format with timely topics! A very valuable experience.
Managing Director, Senior Information Risk Officer, BNY Mellon
The sessions were fantastic. They were well-attended and the content and speakers were well-chosen. The topics were also applicable to the current issues in the industry.
CEO, President & Co-Founder, Simply Mac
Thank you for the wonderful event! Very much appreciated the fact it was focused on the digital experience - product and marketing.
Head of Global Digital Products, Pitney Bowes
The format was very open and inviting, which resulted in nice interaction among the delegates. The length of the event was just right and the choice of venue was excellent! Agenda sessions were well planned and articulated. It demonstrated a sense of closeness to the topic.
Director, Application Development
Warning!
Future Watchers is not afilliated with CDM Media. The link on their website to ours does not indicate any relationship, and appears to be intended to deceive.